HAWS – Brita® Hydration Station™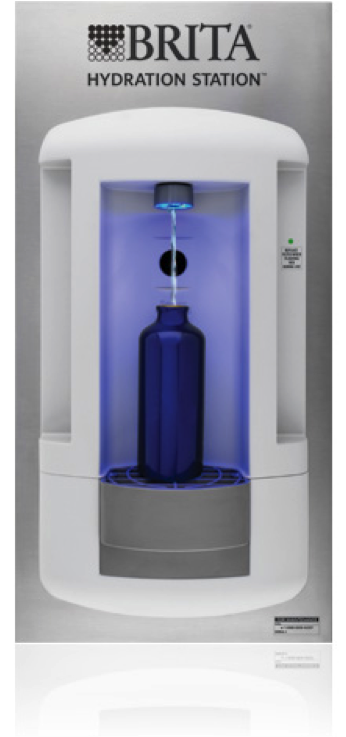 A sustainable and money-saving solution to staying hydrated.
Discover the Brita® Hydration Station™, a touch-free, hygienic, water dispenser that provides users the benefits of healthier*, great tasting, filtered water without the waste and cost of bottled water or inconvenience of 5-gallon office water jugs.
Why choose the Brita Hydration Station?
Sustainable
Enjoy the convenience of healthier*, great-tasting water without the waste associated with bottled water use. Each unit can help reduce the consumption of as many as 36,000 standard 16.9oz bottles each year.1
Saves money
Serving as a great alternative to bottled water, the product offers savings over the average cost of bottled water. Fill up a reusable container for less than half a cent using the Brita® Hydration Station™.2
Convenient, great-tasting water
The Brita® Hydration Station™ features an advanced filtration system offering reduction of chlorine taste and odors, lead, and cyst removal for healthier*, great-tasting water.
The BRITA trademark and logo are registered trademarks of Brita, LP and are used under license by Haws Corporation. All rights reserved.
* Certified to reduce lead, chlorine (taste / odor) and cyst removal; may not be in all users' water; 1based on a 4,800 gallon a year use, figures vary based on usage; 2Price of bottled water based upon average cost from commercially available data on 8/1/2010. Brita® Hydration Station™ pricing based upon normal filter changeover and standard municipal tap water rates. Based on Nevada's Washoe County tap water rates.